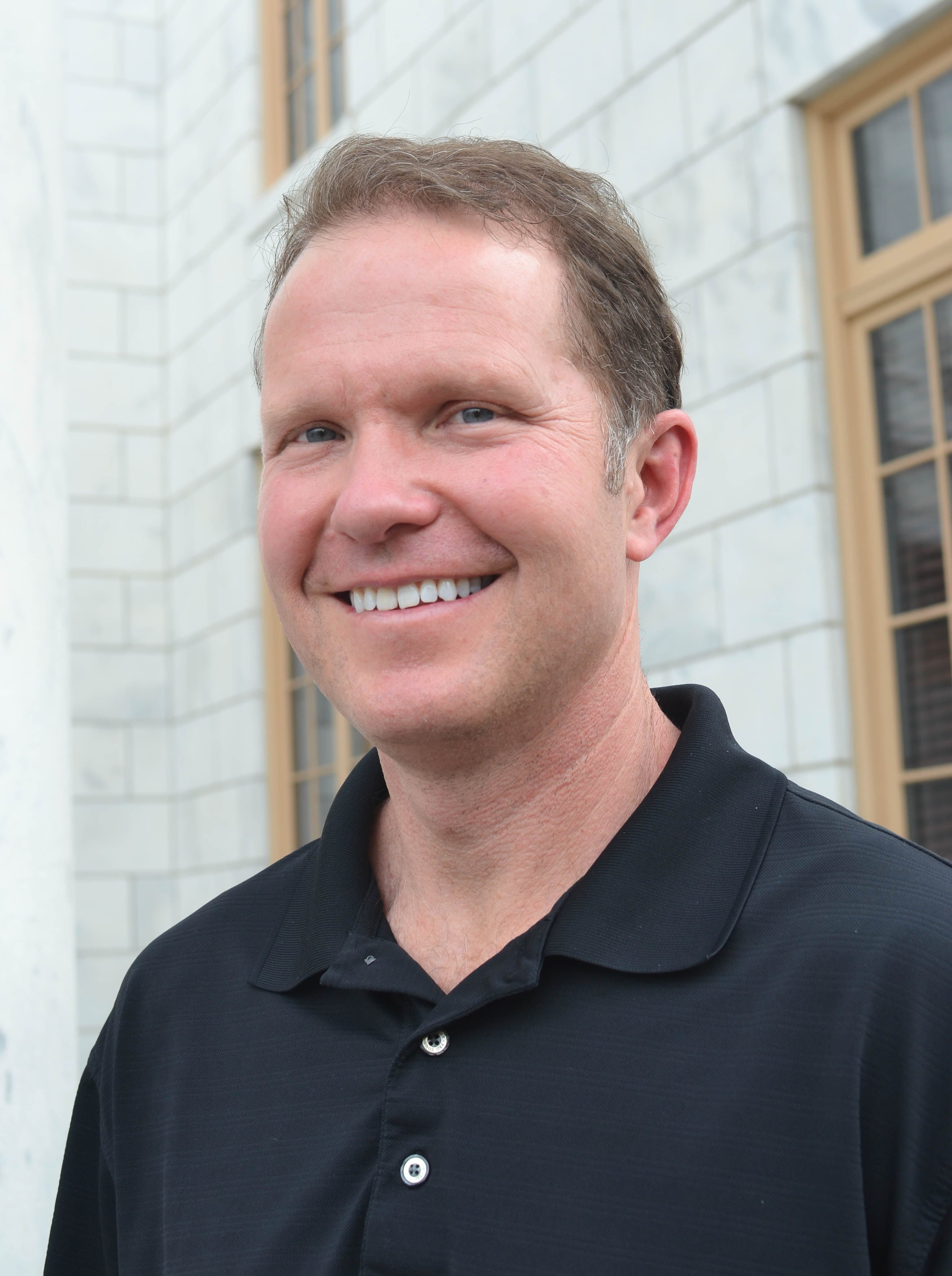 Greg Elwell, DMDDr. Elwell received his undergraduate degree in biology from Augusta State University, where he played baseball and ran cross country. He then went on to graduate from the Medical College of Georgia in 1997. Dr. Elwell has been practicing in the Canton area for the past 22 years. He loves the patients and the community here in Georgia. He has been a member of the ADA for the past 26 years. Dr. Elwell is also a member of the Hinman Dental Society, Georgia Dental Association and Baptist Mobile Health Ministry.
Continuing education is very important to Dr. Elwell. He is a member of the Spear Education Study Club that meets every month. This organization educates dentists to provide the highest level of patient care through a continual education process. Each year he attends six days of hands-on, highly interactive training. Dr. Elwell finds great value in the time and money he invests in continuing education. He truly believes it makes him a better dentist. He says, "Commitment equals improved success for our patients."
Dr. Elwell and his wife, Kim, have two children, Jack, who is 20 and Carson, who is 18. Jack is a welder and small business owner and Carson is attending Samford University seeking a degree in physical therapy. Dr. Elwell loves anything outdoors. He enjoys trail running, hiking, fishing, hunting, gardening and adventure races.
Dr. Elwell's goal as a dentist is to help his patients have a beautiful healthy smile that lasts forever. He truly enjoys long-lasting relationships with his patients. Dr. Elwell enjoys the responsibility he has to diagnose, educate and help his patients make good decisions to keep their mouths healthy. He believes he has been blessed to become a dentist, and says, "I believe God has put me in this field for a reason. I enjoy the challenges of dentistry every day. Every patient and every situation is different. I enjoy serving others using my hands and my mind to improve people's lives."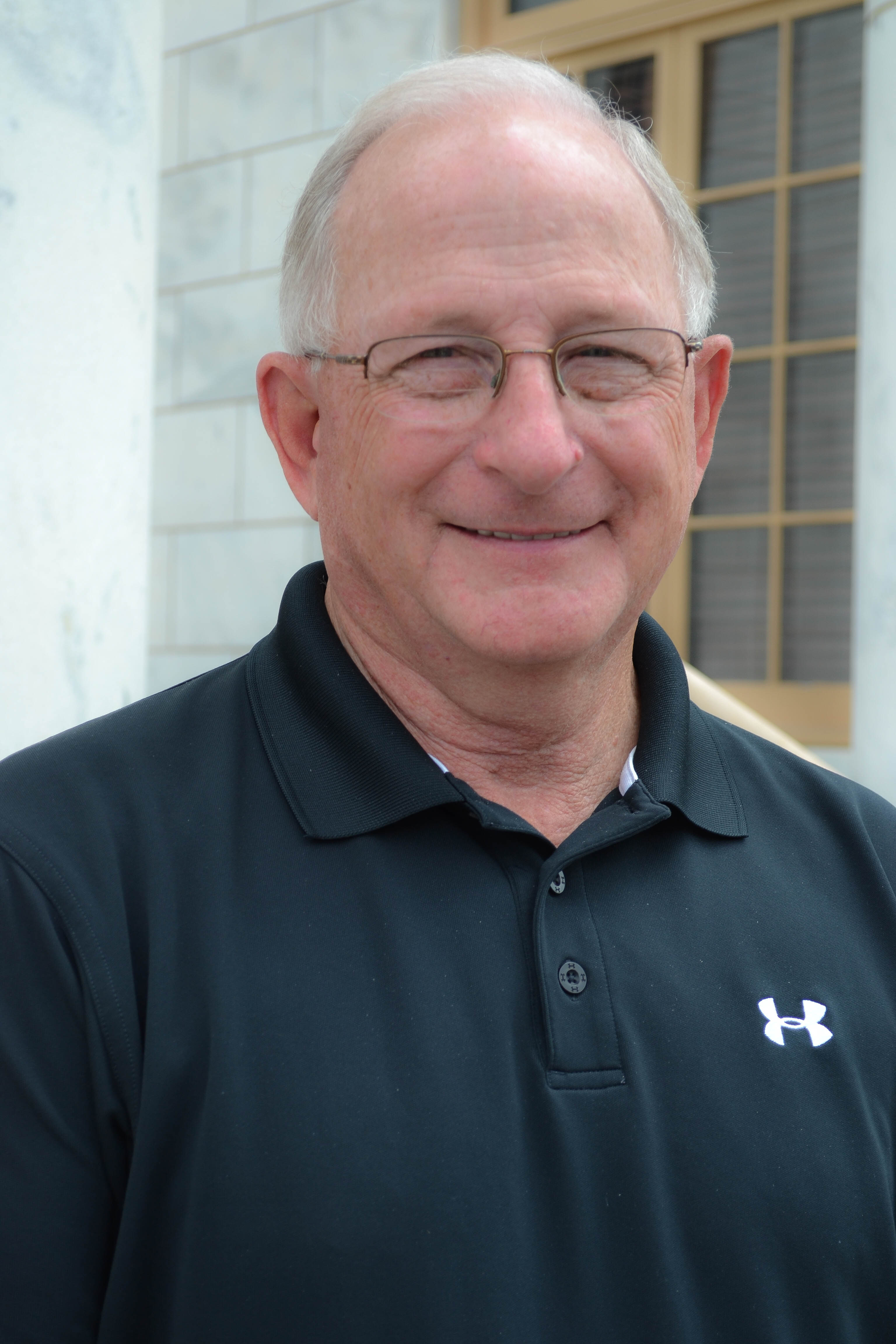 John Peacock, DDS Dr. John David Peacock graduated from North Georgia College in Dahlonega, Georgia, in 1996 with a Bachelor of Science degree, majoring in biology. He went on to graduate from Emory University School of Dentistry in Atlanta, Georgia, in 1973. Continuing education is very important to Dr. Peacock. He is a Fellow of the Academy of General Dentistry of which he has been a member since 1976. He has also been a member of the Seattle Study Club for 20 years. Dr. Peacock has over 1500 hours of continuing education and takes courses through the GDA or online through didactic and hands-on training. He has been a member of the American Dental Association® since 1975. Dr. Peacock is also a member of the Pierre Fauchard Academy and received the Community Service Award from the Georgia Dental Association in 2015. Dr. Peacock was also named an Honorable Fellow of the GDA in 2017.
Dr. Peacock has been practicing since December of 1975. He owned his own practice in Woodstock, Georgia, from December of 1975 to 2004. He continued working at this office from 2004 to 2014 under new ownership. Dr. Peacock has been working part-time since November 2014 at Canton Dental Care.
Dr. Peacock and his dear wife, Linda, have been married for over 49 years and have 3 wonderful children and 8 grandchildren. He enjoys fishing, hunting (with a bow) and golf.
Dr. Peacock's goals as a dentist are to meet and hopefully exceed the dental health needs and expectations of his patients. He has the privilege to still be treating his very first patient and to have a four-decade-long relationship with many patients and their families. These friendships are part of what Dr. Peacock cherishes about how personal dental treatment can be.
A major factor in the life of Dr. Peacock is his personal relationship with Jesus for over 60 years. This is the driving force of what makes him who he is in every aspect of his life. He has been a member of First Baptist Church Woodstock since 1975, serving in various leadership capacities, including teaching a Sunday school class for almost 45 years. Through First Baptist Church Woodstock, Dr. Peacock has been on dental mission trips to Honduras, El Salvador, Puerto Rico and Guatemala. He has also organized and participated in a yearly dental project to treat the underserved patients in our local community for the last 9 to 10 years. Dr. Peacock served Cherokee County as a member of the R.T. Jones Library Board for many years during the expansion of branches into Woodstock, Towne Lake and Holly Springs where three new buildings were constructed. He has also served on the board of the Baptist Mobile Health Ministry of the Georgia Baptist Mission Board and is currently serving as president of that organization.
Meet Our Team
Our friendly team is excited to meet you! We love welcoming patients of all ages to our office and do everything possible to create a friendly and welcoming environment where you can feel at ease. We are committed to helping you achieve and maintain a beautiful smile. Call us today at 770-479-5569 to learn more and make your appointment with our dentists in Canton, Georgia!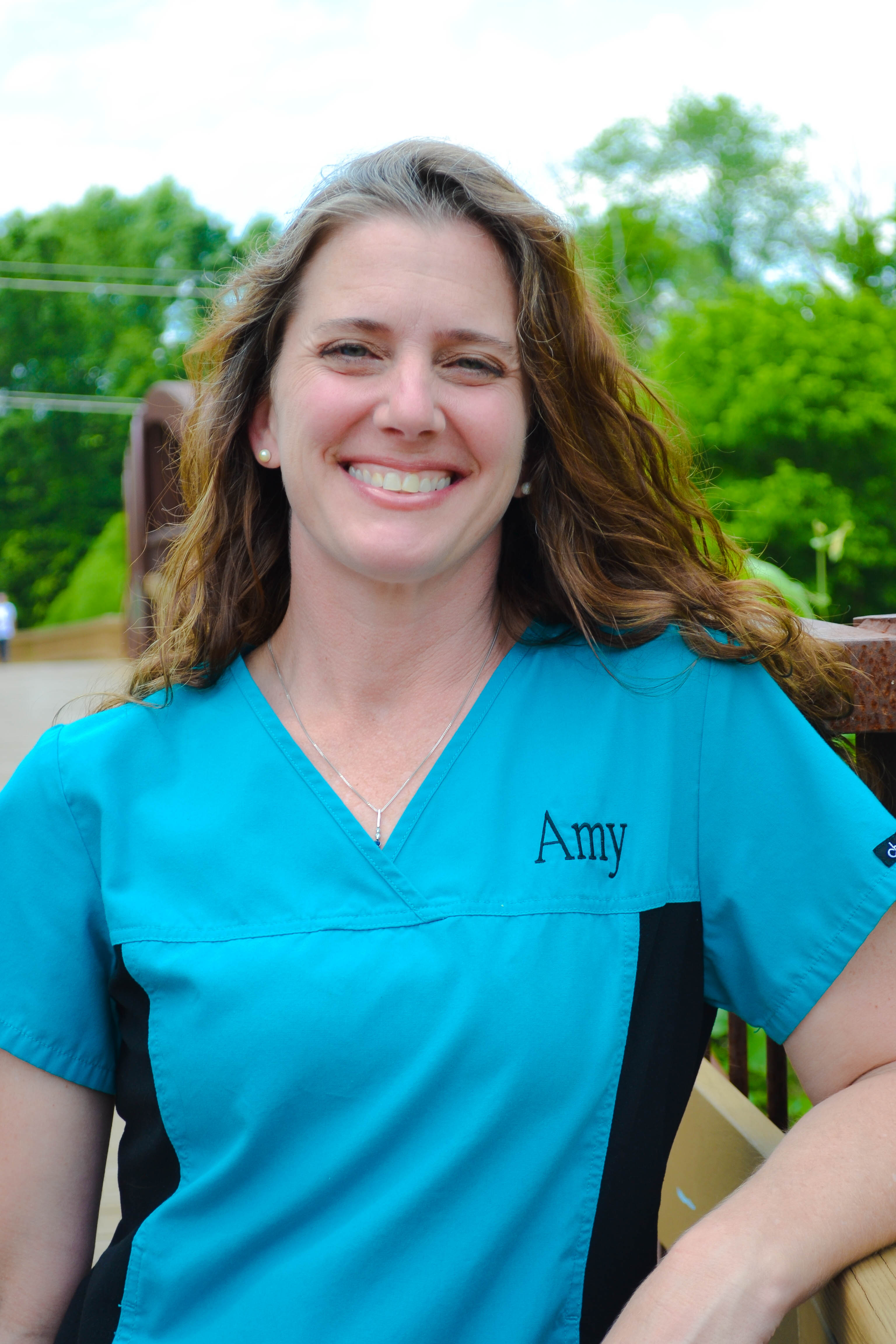 Amy
Amy has been a dental hygienist since 1994 and has worked with Dr. Elwell since 2005. Amy has a son and two daughters. She lives with her husband and daughters in Cherokee County. She enjoys traveling and spending time with her family.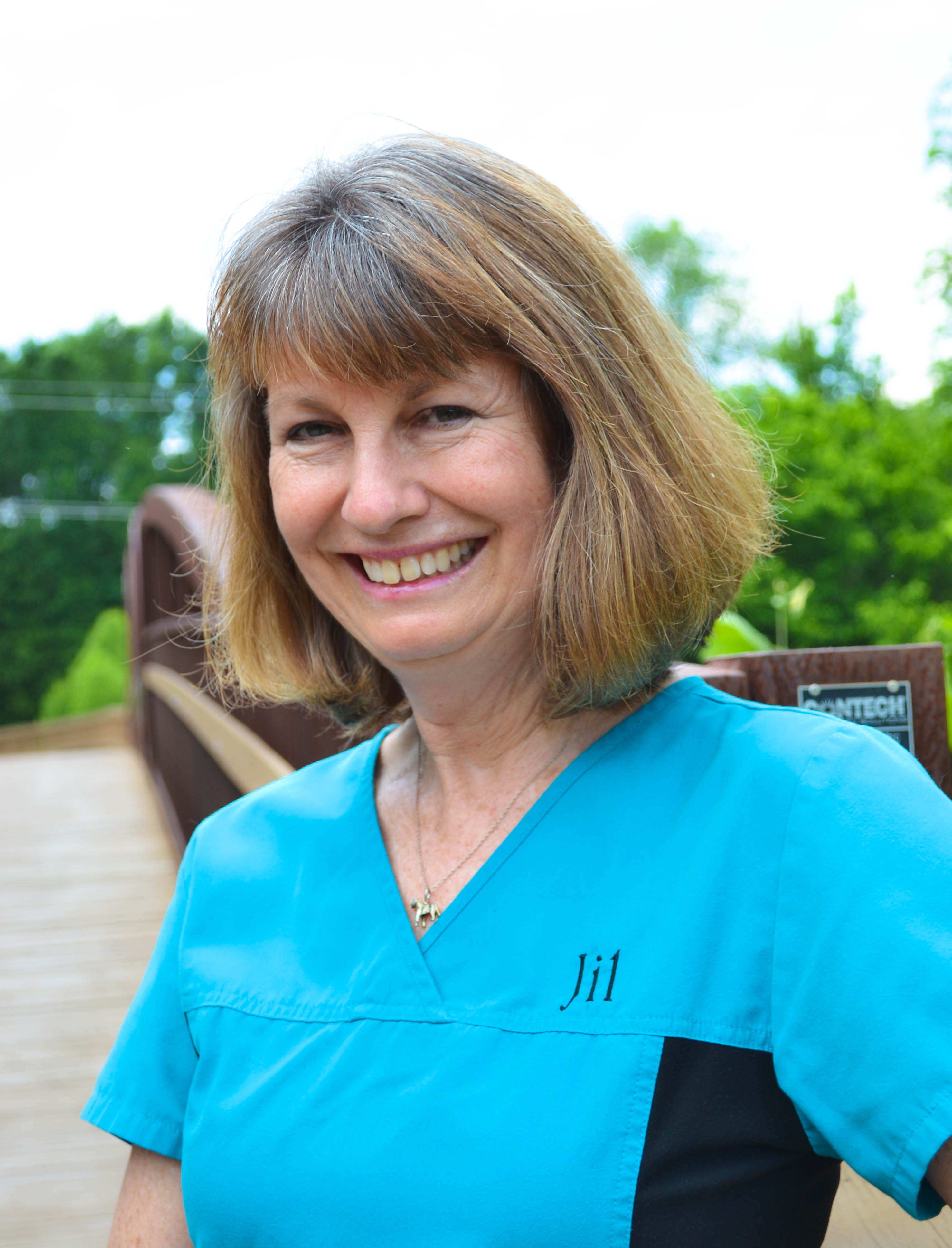 Jil
Jil, RDH, has been a member of Dr. Elwell's team for over 14 years. She lives in Roswell with her husband, Ted. Jil enjoys rescuing dogs, hiking with her dogs, traveling, kayaking and sewing. She is motivated to help our patients achieve good oral hygiene and have a gentle, thorough and pleasant dental visit. Jil says of our practice, "I love our wonderful doctors, awesome coworkers and fabulous patients whom I have had the pleasure to serve throughout the years."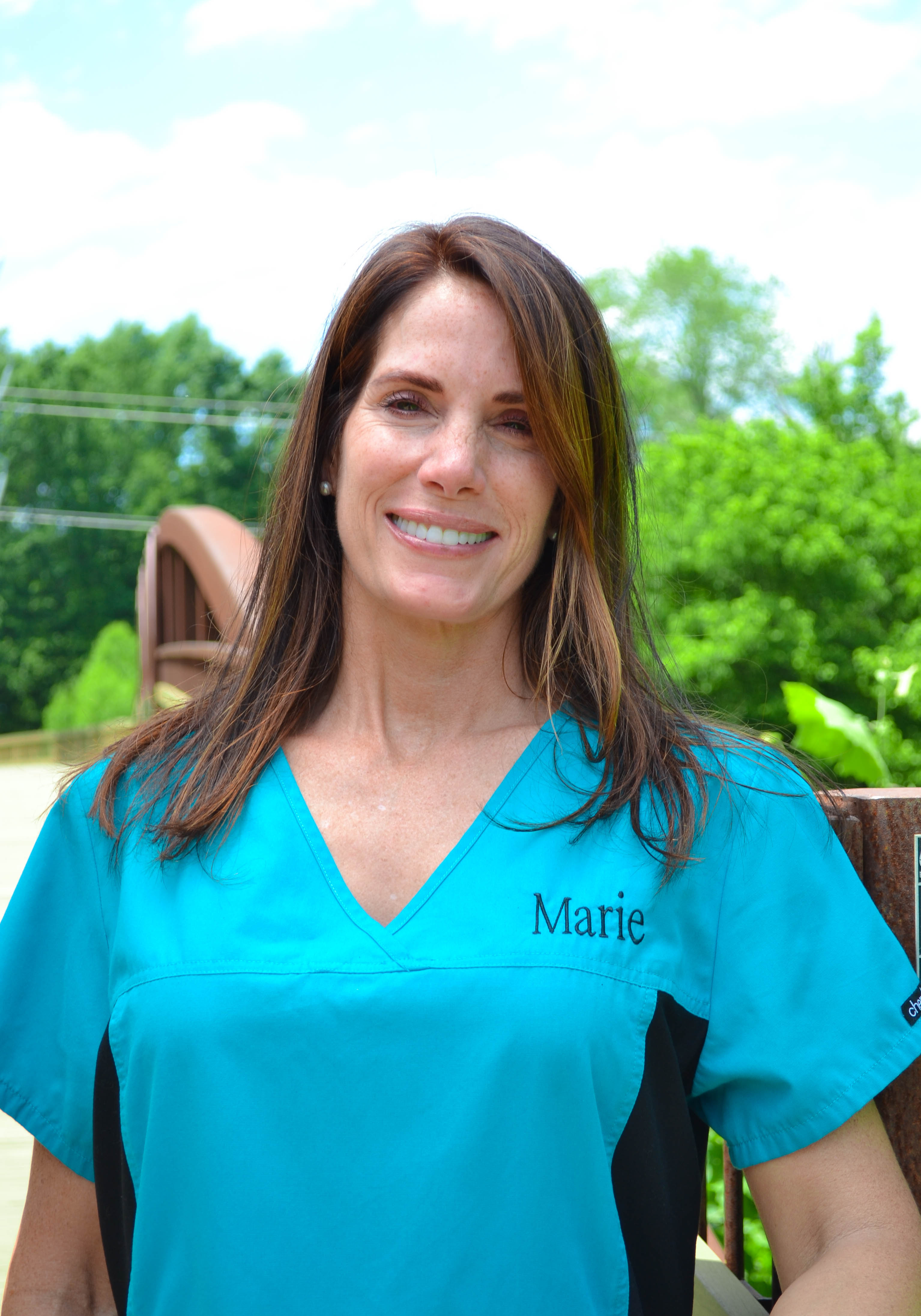 Marie
Marie, RDH, has been a member of Dr. Elwell's team for over five years. She has four children: Jacqueline, who is a dog trainer; Jonathan, who attends college; Julianna, who is in high school; and Jocelynn, who is in middle school. She enjoys traveling, hiking, sporting events, gardening and concerts. Marie brings a positive attitude with a willingness to serve, learn and educate. Marie says, "I love working with a group of Christian men and women who strive to enrich each patient's life."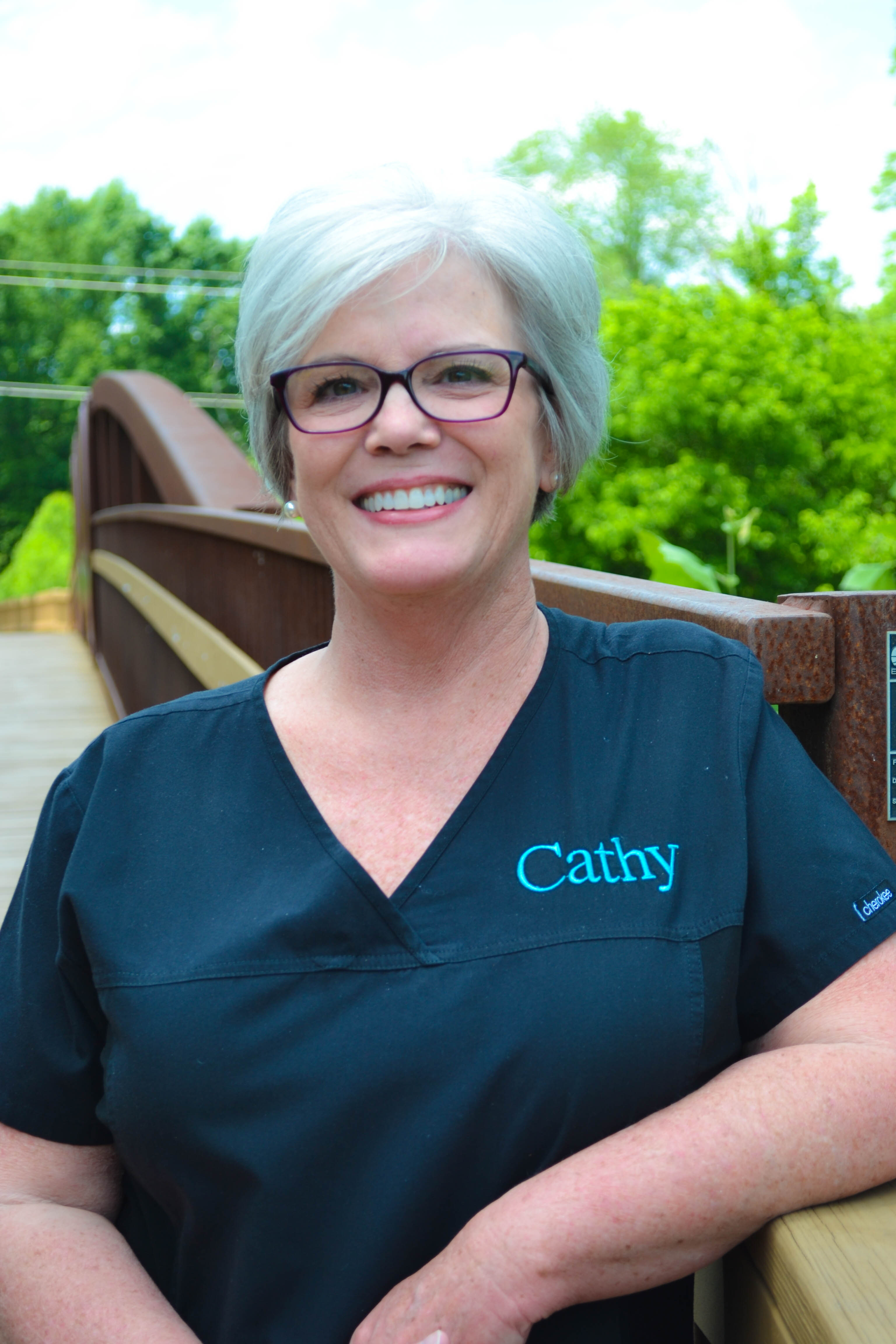 Cathy
Cathy has been a dental assistant for over 30 years and joined Dr. Elwell's office in 2014. She lives in Canton. She loves doing mission and volunteer work and spending time with family and friends. Cathy loves the atmosphere here at our practice. She says, "We are all one big happy family. We love our patients, our doctors and each other."
Erin
Erin has been working for Dr. Elwell since 2018. It is her mission to ensure every patient she cares for is treated with kindness and a warm heart. She lives in Canton with her husband, daughter and son. She loves camping, reading, music and spending time with her family.