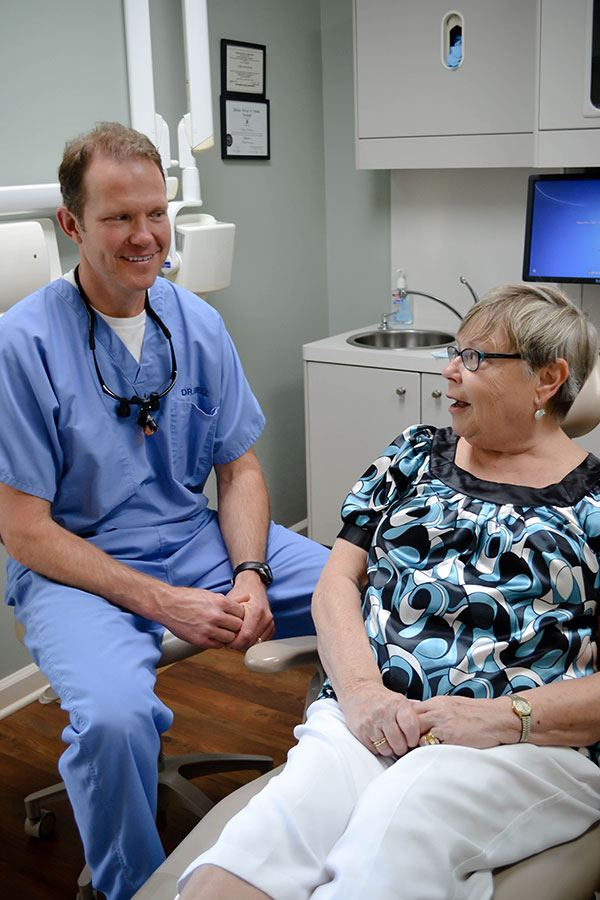 Your oral health and smile are our top priorities, and we make it our mission to provide you with the highest possible quality of dentistry.
When you visit the office of Greg Elwell, DMD Family Dentistry, our team goes above and beyond to ensure that your oral health needs are met in the most caring and friendly manner possible. We take your health and comfort seriously, and we want you to feel at ease during your time in our office.
We are a team of highly trained and skilled dental professionals, and our dentists and team complete continuing education courses regularly in order to stay up to date with the latest advances and treatment techniques in dentistry so that we can provide you with state-of-the-art care. We make every effort to create a welcoming and friendly environment in our office where patients of all ages can feel comfortable, and we use the latest dental technologies to ensure precision in your treatments.
We also take your safety seriously. Our office meets and exceeds standards of hygiene and sterilization recommended by the American Dental Association® (ADA), the Occupation Safety and Health Administration (OSHA), and the Center for Disease Control (CDC).
You can count on us to give you our best efforts each time you visit our office. We are committed to helping you enjoy a healthy smile for a lifetime.
Give us a call today at 770-479-5569 to make your appointment with Dr. Greg Elwell and Dr. John Peacock. We look forward to meeting you soon!
We are proud to provide comprehensive dental care in Canton, Georgia, and surrounding areas, including Holly Springs, Jasper and Waleska, Georgia.